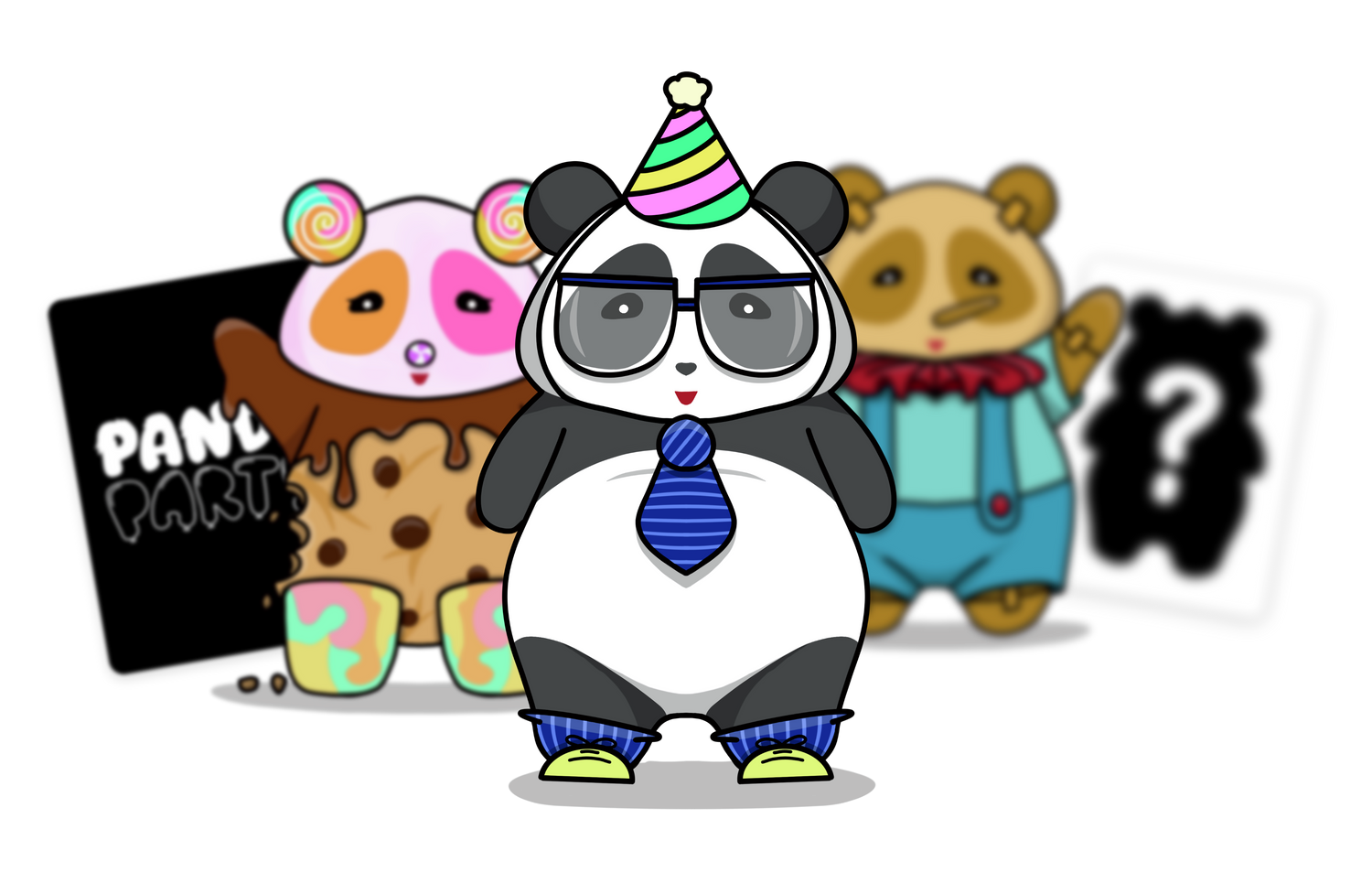 Welcome to the Pandaverse!
In an alternate reality, pandas rule the world. They discovered that eating pizza and donuts gives them much more sustenance than bamboo, and these pandas LOVE to party.
˗ˏˋ ★ ˎˊ˗
You can thrive in the Pandaverse too, you just have to throw the best party. Players compete to be the first to collect 5 pandas at their party, inviting special guests and pooping on other players' parties.
˗ˏˋ ★ ˎˊ˗
Panda Party is an indie card game developed by a husband-and-wife super-duo. Fully funded on Kickstarter and now ready to take the party game world by storm!
Simple to play

First player to collect 5 pandas wins.

Learn the rules in 2 minutes.

Easy to explain to new players.

No ordinary game

Win scissors-paper-rock battles.

Try to read another player's mind.

Play with dozens of punny pandas.

Fun for everyone

Have a blast at friends game nights!

Perfect for family fun with kids.

Versatile rules and play duration.
Regular price

$34.00 USD

Sale price

$27.00 USD

Unit price

per

Regular price

$48.00 USD

Sale price

$41.00 USD

Unit price

per
🌏 Worldwide shipping!

Experience the joy of the Panda Party game with worldwide shipping. Don't miss out on the fun!

✈️ Free shipping for orders AUD $75+

Have a blast with our amazing bundles and score free shipping when you spend AUD $75 or more!

🌟 5-Star reviews!

Join the ranks of players who can't get enough of our game. With raving 5-star reviews, it's a big hit with everyone who plays!
Join the party and buy your copy now!